Do you want to schedule Pinterest posts? You have come to the right place!
With FPTraffic, you can now schedule Pinterest posts, Facebook Page and Group posts, tweets on Twitter (including Twitter threads), LinkedIn posts (company and private profiles), and Instagram!
Our goal is to provide you with an easy and efficient way to schedule all your social media content.
So, we've made it very easy for you to find and schedule posts to your Pinterest boards.
First, you need to connect your Pinterest account to FPTraffic.
Connect your Pinterest to FPTraffic
Connecting your Pinterest account to FPTraffic is easy. Follow these few steps and we'll import all of your Pinterest boards to FPTraffic.
Go to your Profile Manager.
Click the Add a Profile button at the top right.
Click on Pinterest.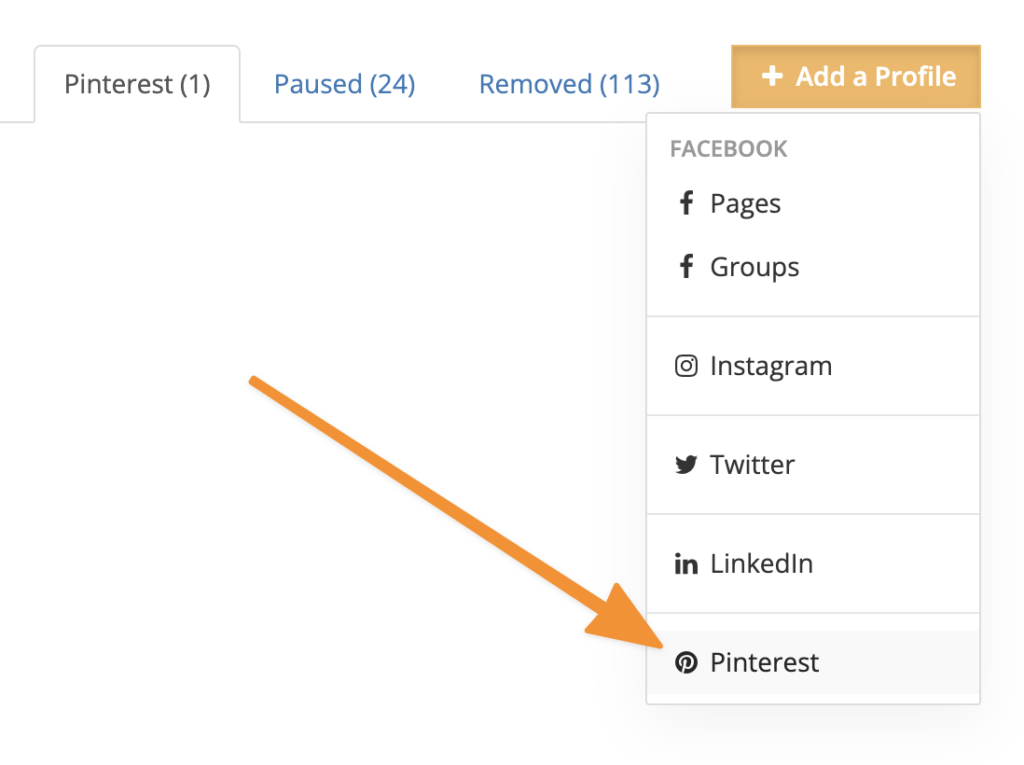 You will be taken to the Pinterest website. Simply click Give access and you will be redirected back to FPTraffic and your Pinterest boards will be added automatically!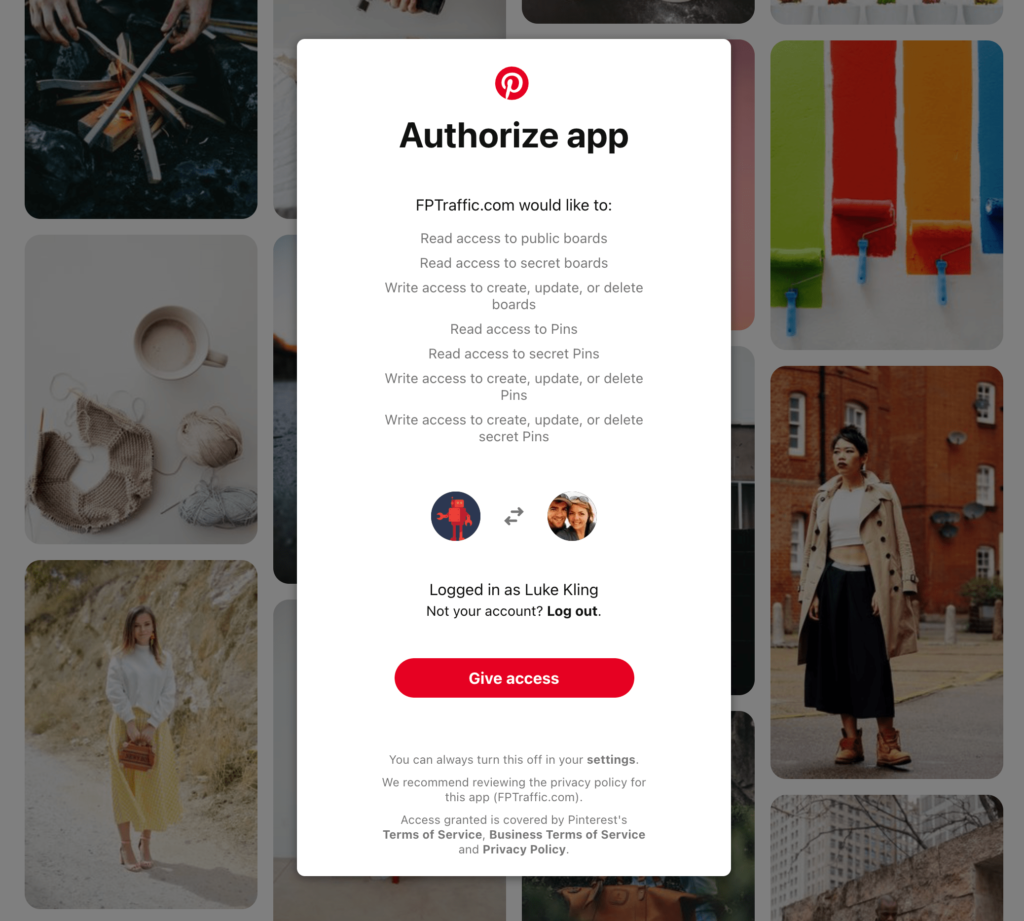 Your Pinterest boards now each can have their own posting schedule and you can use our Content Finder to easily add content to them.
If you have any trouble scheduling your Pinterest posts with FPTraffic, please let us know 👍
Free 2-Week Trial
Connect your Facebook to FPTraffic
to sign up today and get a free 2-week trial you can use to schedule your Pinterest posts, Twitter threads, Facebook Group posts, and more!