Since launching FPTraffic in 2013, we have made it our goal to create the best social media marketing tool online. With FPTraffic Pro, we have added all the features and benefits necessary to do just that!
Not every single member needs everything available in the upgraded version of FPTraffic so we decided to make it a separate membership (FPTraffic Pro).
Below, you will find every single additional feature you get by becoming a FPTraffic Pro member and how it can help you take your social media marketing to the next level!
FPTraffic Pro Features
There are 5 main features that are included with our FPTraffic Pro member. The goal of each feature is to provide Pro members with more analytics and automation.
Reach Bar and Top Posts
With FPTraffic Pro, we track every single post you publish using your FPTraffic account. We collect the analytics available for each post and then use those analytics to help you make better decisions on what to post.
One cool way of doing that is by providing you a report of your top posts.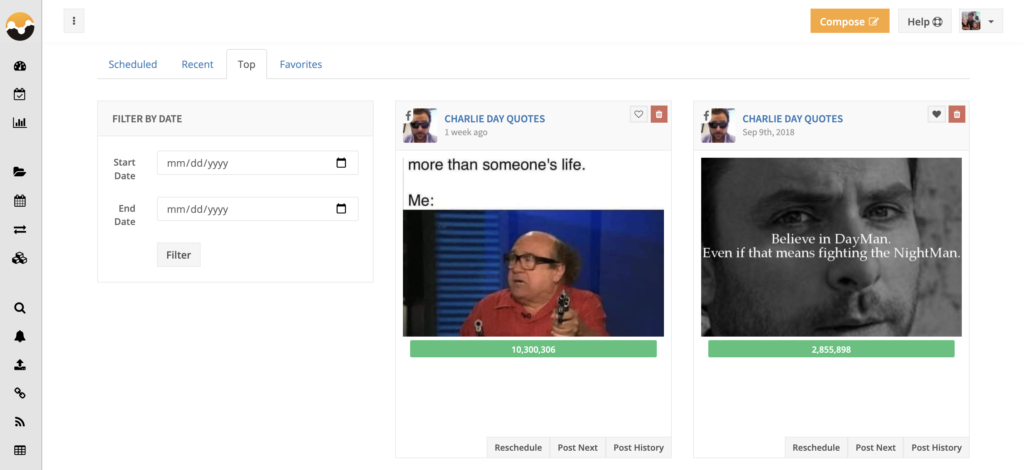 Pro members will see our Reach Bar on the posts we've collected analytics for on their account. When the bar is green, it means the post went viral. Under your Scheduled Posts, you can see your most viral posts and can search for specific dates to find the top posts for as well.
We also show your recent posts to go viral right at the top of your dashboard so you'll never miss them!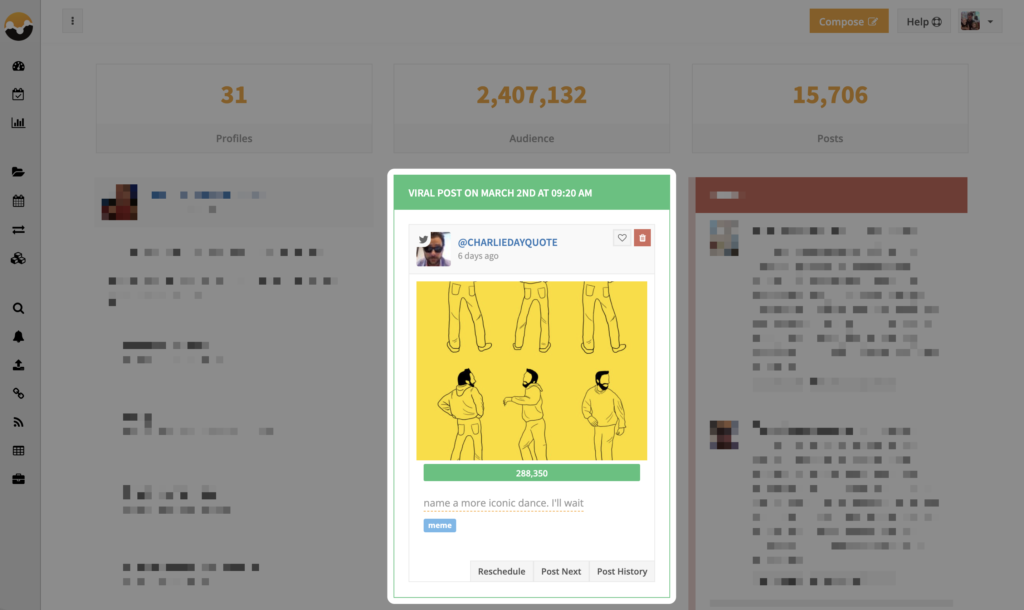 We also track any posts you publish through our Content Finder and display the average reach for the searches you are performing there.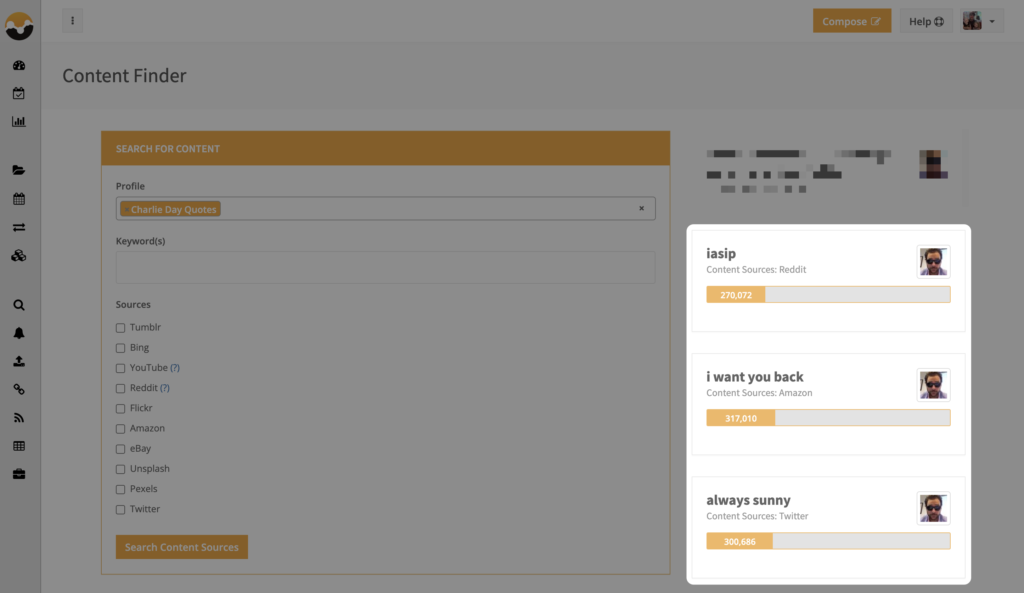 This makes it easier for you to find new content similar to previous content you've posted that has performed well!
Content Suggestions
Because we track the performance of your posts and your Content Finder searches, we can recommend new content for you as well.
Our Content Suggestion tool shows FPTraffic Pro users that content!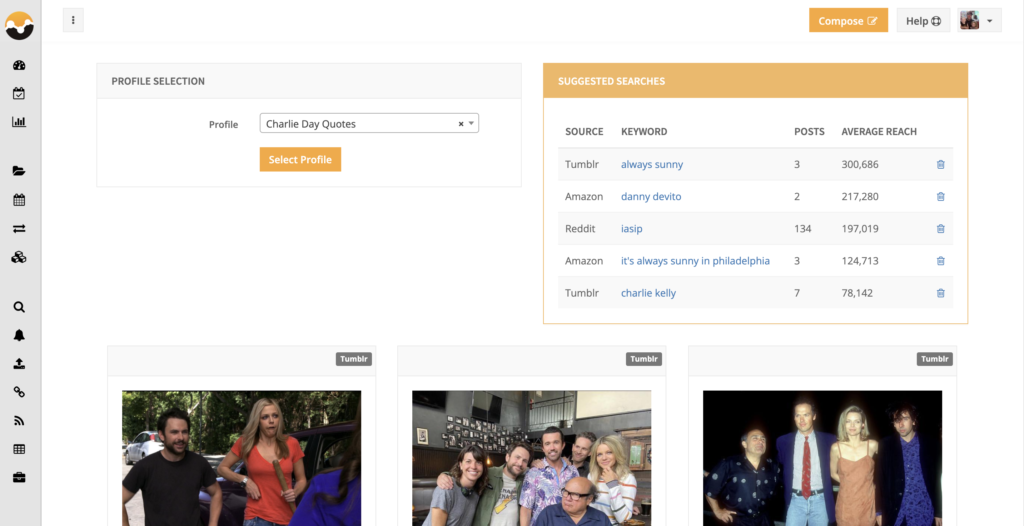 Once you use the Content Finder a few times, you should start seeing suggestions right away 👍
Post Schedule Analysis
Knowing when to post your content is just as important as what you are posting. You can drastically increase the reach and engagement on your content by posting during the hours when your audience is most likely to see it.
Of course, FPTraffic has a tool for that! Use our Post Schedule Analysis to see what the average reach is for every hour you post to your Profiles!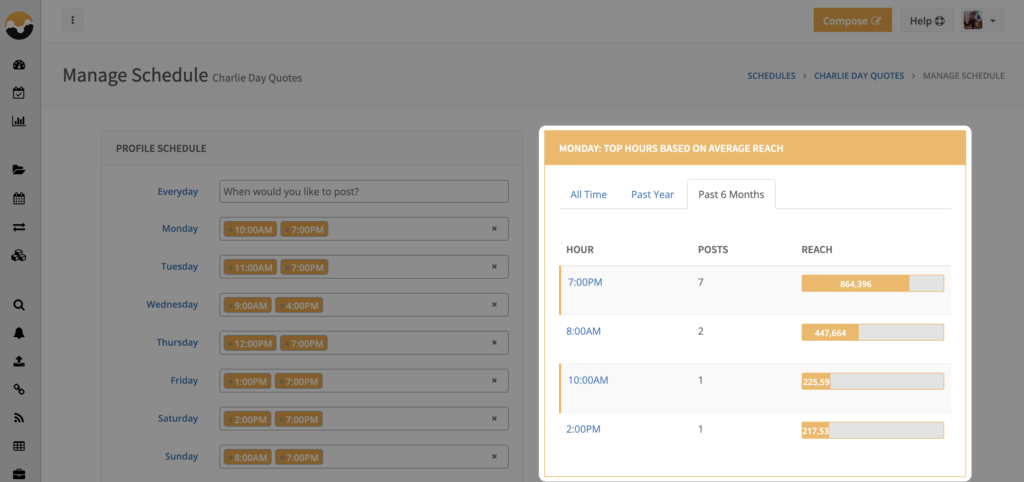 For example, in the analysis above, you can see this Profile should probably switch from 10:00AM to 8:00AM (although they should probably make a few more posts during each hour to see which one is actually better).
With FPTraffic Pro, we can help you create a better post schedule 📈
Automatic Recycling
Being able to recycle your old content is a feature we added to FPTraffic years ago and one of the most requested features was the ability to automatically recycle the content. FPTraffic members wanted to be able to do this so they would never have to worry about their Profiles not having content to post.
Well, automatic recycling was not possible under our normal membership, but it was one of the first things we added with FPTraffic Pro.
Within your Profile settings, you can set a Low/No Content option for automatically recycling your 25 oldest posts.
Automatic recycling will ensure you are posting as consistently as possible.
Extra Post Actions
Post Actions are a really unique FPTraffic feature. With Post Actions, you can create "actions" on your posts from your other Profiles.
For example, I can have one of my Facebook Pages comment on a post scheduled to post to our FPTraffic Facebook Page.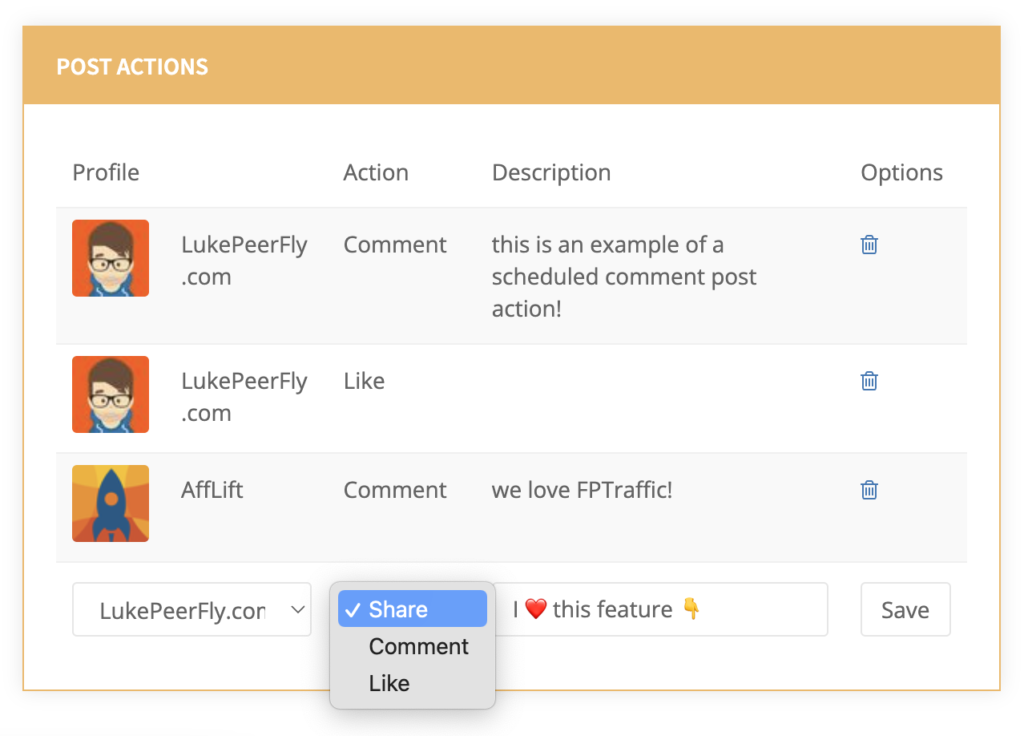 You can schedule a share (retweet on Twitter), comment, or Like. When the post is published by FPTraffic, we will automatically perform the post actions on the post as well!
This works across all our platforms. For example, if you have a tweet scheduled, you can automatically retweet (share) it on any of your other Twitter Profiles using Post Actions.
Regular FPTraffic members can use up to 2 actions on each post. FPTraffic Pro members can use 5.
Get FPTraffic Pro for just $29/month
We have done our best to price FPTraffic Pro so anyone can afford to use it to increase the reach and engagement on their social media posts. Every member gets a free 2-week trial of FPTraffic Pro simply by logging into their account and you can start a FPTraffic Pro membership for just $29/month or $225/year (save $123).
If you have any questions about FPTraffic Pro, let us know in the comments below or email us.