I have used Amazon Associates to generate revenue on my fan pages for over 5 years now. Amazon has decreased the commission rate you get with Associates over the years, but they have also grown in popularity so it's more likely that someone who clicks on your link will have an Amazon account and be able to buy the product you are trying to sell with a single click and free shipping.
Below, I will show you one recent example where I got over 10,000 clicks on my Amazon Associates link from a single post on one of my fan pages.
But first, does Amazon even allow this?
Can you promote Amazon products using Amazon Associates and your Fan Pages?
Yes! Amazon is fine with you promoting your Amazon Associates link through most social media platforms. You can get your fan page links approved from Amazon Associates to post on, but if you already have an Associates account, it is likely that you will not have any issue posting Associates links to your social media profiles.
By default, FPTraffic will make the correct citation for you informing the user they are being taken to Amazon when you use our Content Finder to schedule your Amazon posts.
How to schedule Amazon links with FPTraffic
You can find and schedule Amazon products to post to your social media profiles with just a few clicks with FPTraffic.
We will automatically embed your Amazon Associates tag in each link generated!
You can set a global Amazon Associates tag that we will use by default in your account settings or you can add a specific Amazon Associates tag to any of your Profiles in your Profile settings. Not sure how to do it? Message us and we can help!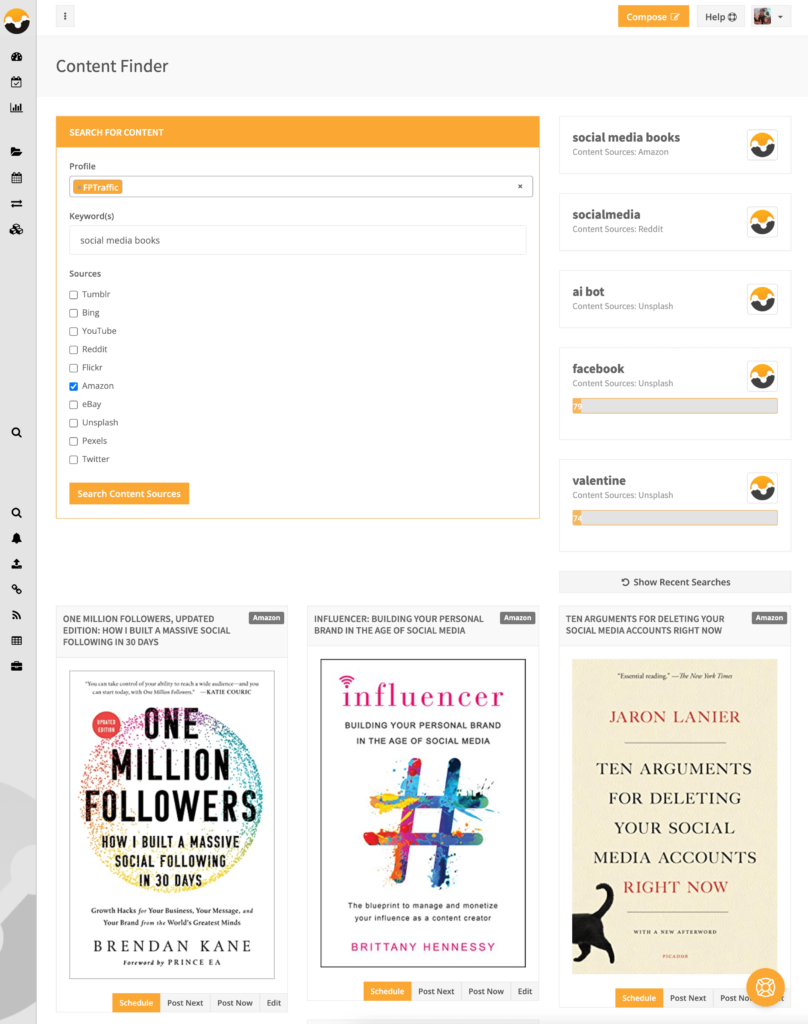 To find products, go to our Content Finder, type in a keyword related to your product, choose Amazon as the Content Source, and then Search Content Sources.
Simple click Schedule on the products you want to add to your Scheduled Posts.
Can you make money from Amazon Associates and your Fan Page still?
Yes! You can make money from Amazon Associates and your fan page. Here is an example of a post that I recently scheduled from FPTraffic using the Content Finder and the results.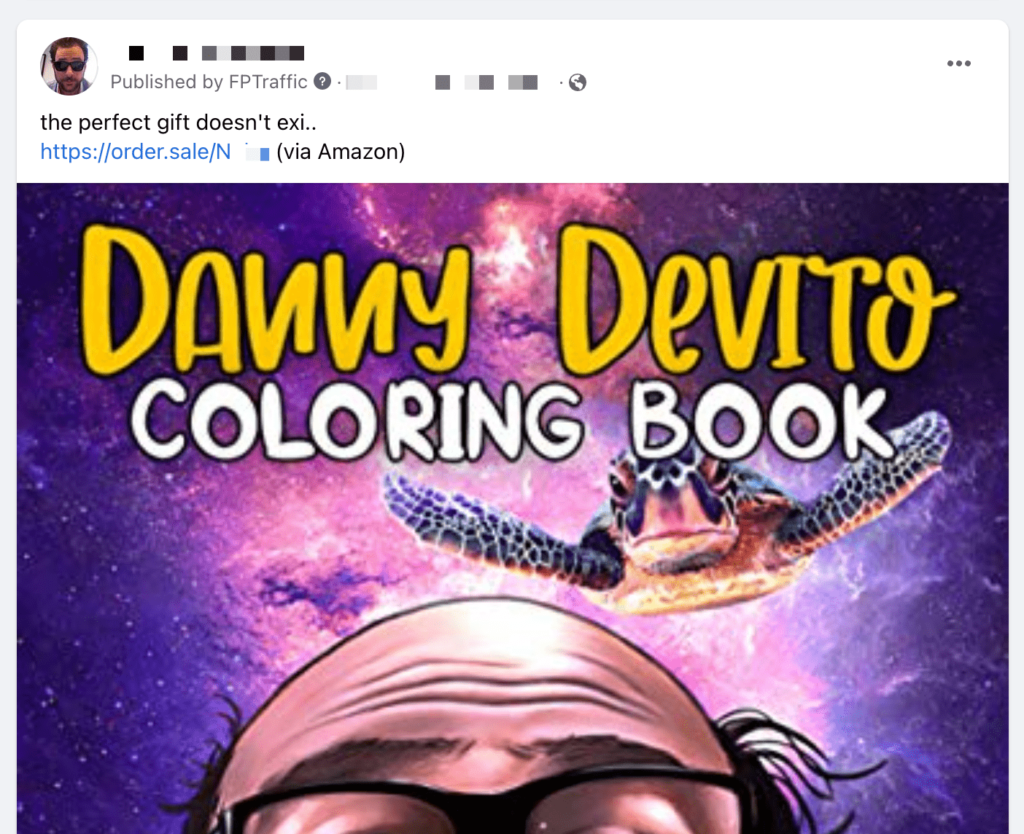 Coloring books are very popular right now so if you can find a unique coloring book on Amazon (try searching the Content Finder for your niche coloring book) then it may do very well as this one did.
A coloring book of Danny DeVito? That's right! And, the Amazon link received over 10,000 clicks and nearly 200 copies of the coloring book have been sold so far!
One benefit of using Amazon Associates is that when someone clicks your link, you receive a commission on the entire cart for the next 24 hours. So, if someone adds 10 things to their cart and the coloring book you linked to, you get a commission for the cart total, not just the cost of the coloring book.
PRO TIP: make sure you include a unique description (the one above is the perfect gift doesn't exi..) and a First Comment 👍
That's it! If you are not using Amazon Associates to monetize your fan pages, you should give it a try. Of course, let us know how it goes by posting in the comments below! 😃 👇