Building a massive Facebook Page audience requires an investment of time and money, but once you have done it, there are many ways you can monetize your Facebook Page and generate revenue.
So, how are people making money from Facebook Pages? We'll discuss a few options here, but first let's go over the steps you need to take before you start monetizing.
Best Practices for Monetizing Facebook Pages
Many people who create a Facebook Page would love to make money from it, but you need to have a few things in place to give your Page the best chance of earning.
First, you need to decide on a niche you love and create a Facebook Page. Pick a niche in something you are passionate about that does not already have a saturated audience on Facebook. If you already have a monetized blog or website, create a Facebook Page based on that niche.
Next, work on building your audience. You need to focus on building a solid and active fan base before you begin thinking about monetizing your Page. Use Facebook ads to generate Likes and traffic to your Page, and post valuable content regularly. Make sure your content is related to your niche to earn your audience's trust.
Finally, study your audience using Facebook Page Insights. Learn what types of posts your audience resonates with most, and this will give you an idea of what products to promote on your Page.
Once you have a good amount of traffic and engagement on your Page, it's time to start making money. Read on to learn a few promising ways to earn from your Facebook Page.
Ways to Monetize Your Facebook Page
When done right, monetizing your Facebook Page can earn you extra income without much hard work. We recommend creating as many revenue streams as possible with your Facebook Pages. Here are a few of our favorite ways to earn:
Funnel traffic to a blog, VMS or storefront
Use your Facebook Page to funnel traffic to your monetized blog or viral media site. A viral media site is a website you can fill with content from your niche. By adding AdSense or native ads to your viral media site, you can earn money for each person that views your content.
Link content from your site to your Facebook Page to help funnel traffic off Facebook, or create Facebook ads to link to an optimized landing page on your website. Anyone who clicks through to your website from Facebook is a possible conversion.
Amazon Affiliate Program
As the world's leading online retailer, Amazon has millions of products at affordable prices. You can find something for your fans no matter what your niche is.
Amazon has their own affiliate program, Amazon Associates, which lets you use an affiliate link to promote an Amazon product. People love buying from Amazon, and at 1-5% commission from sales, you can generate great income when you promote the right products to your fans.
To monetize your Page using Amazon products, sign up here for Amazon Associates. The registration process is pretty quick and simple. Once you're signed up, you can use their product search within Associates to find products related to your niche or search for them on Amazon.com.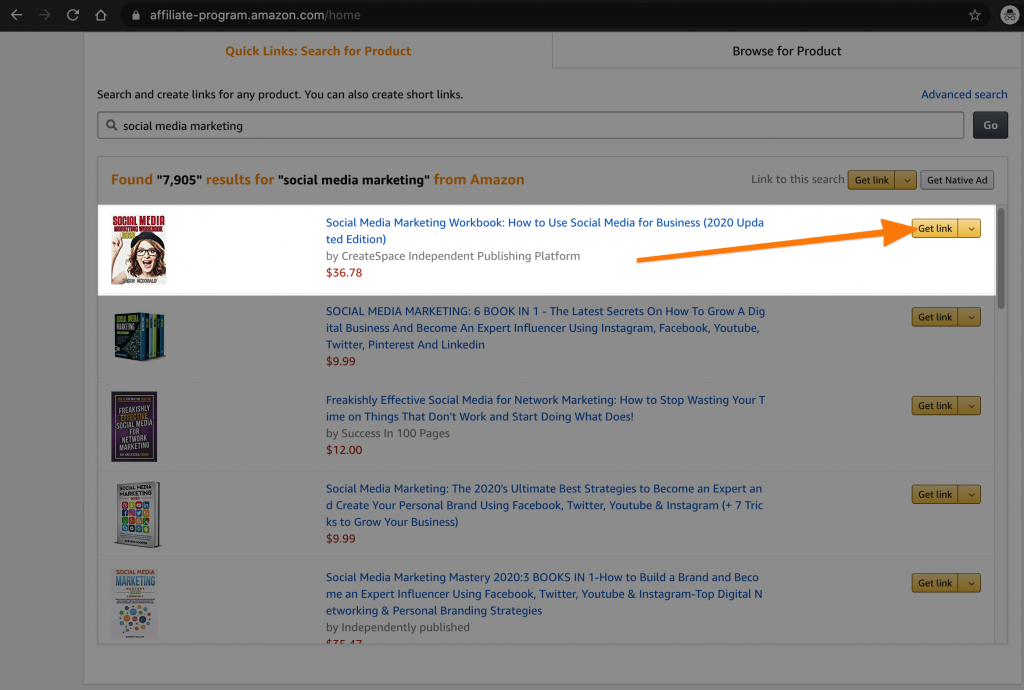 When you find a product to promote, click the yellow Get link button to generate your Amazon Associates link. Post the link on your Facebook Page either as a photo or a link.
You can also use the FPTraffic Content Finder to easily schedule product posts.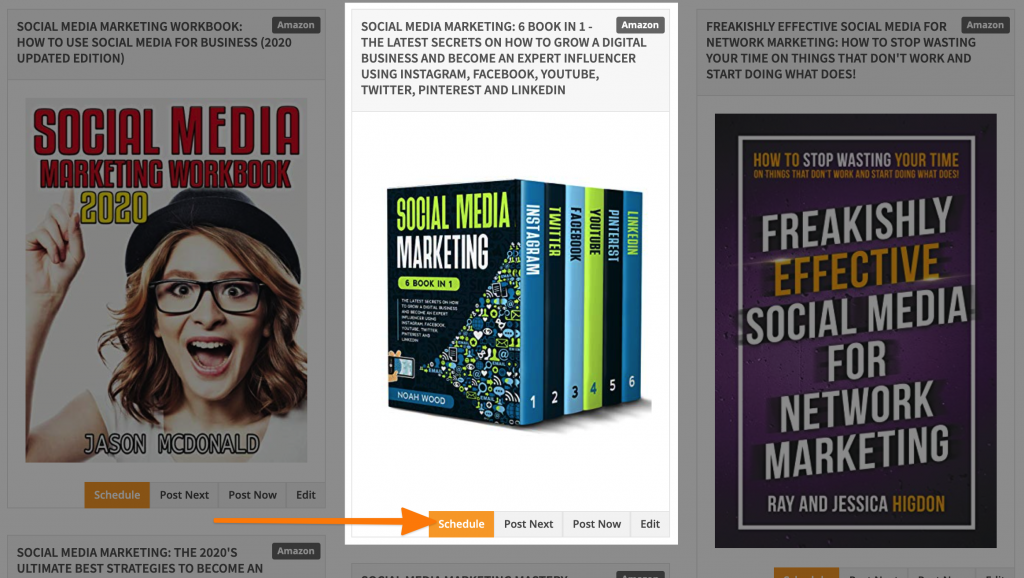 Remember, photos typically get more engagement. Amazon tracks clicks and conversions you generate in addition to the commission you earned from those conversions.
With monthly payouts, Amazon Associates is perhaps one of the easiest and profitable ways to monetize your Facebook Page.
Monetize Your Facebook Pages with Amazon + eBay
With FPTraffic, you can easily find and schedule products from Amazon and eBay to post directly to your Page.
Try our Content Finder today
and start scheduling content you can monetize!
There are plenty of ways to earn passive income from your Facebook Page and we recommend you have multiple streams of revenue. Remember to focus on building your audience and your trust within your audience before you start monetizing. Maintain a good balance of valuable content and product posts to keep your fans happy.