Today is a special day for us at FPTraffic. It was 7 years ago today that we launched FPTraffic! 🎉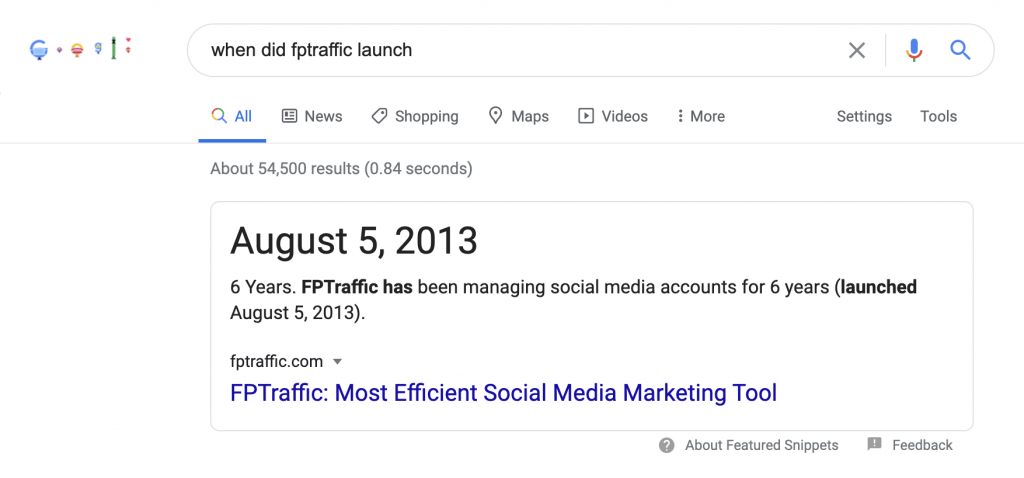 A lot has changed with FPTraffic over the past 7 years. When we originally launched, we had a very limited MVP (minimal viable product) and the goal was just to see if there was any interest in a social media marketing product focused on Facebook Pages.
Since the launch, we have grown to over 71,000 users and gone through 2 major versions of the product.
But, one thing hasn't changed. We are focused on helping our users grow their social media audiences and reach.
Thank you for being a part of that journey!
Here's a screenshot of our original homepage 😃