Did you know you can double the engagement on your Facebook Page posts simply by posting the first comment?
We recently analyzed our data from thousands of Facebook Page posts and came to the realization that posts published by FPTraffic with a First Comment scheduled as well received twice the engagement.
Incredible.
Here is an example of a First Comment: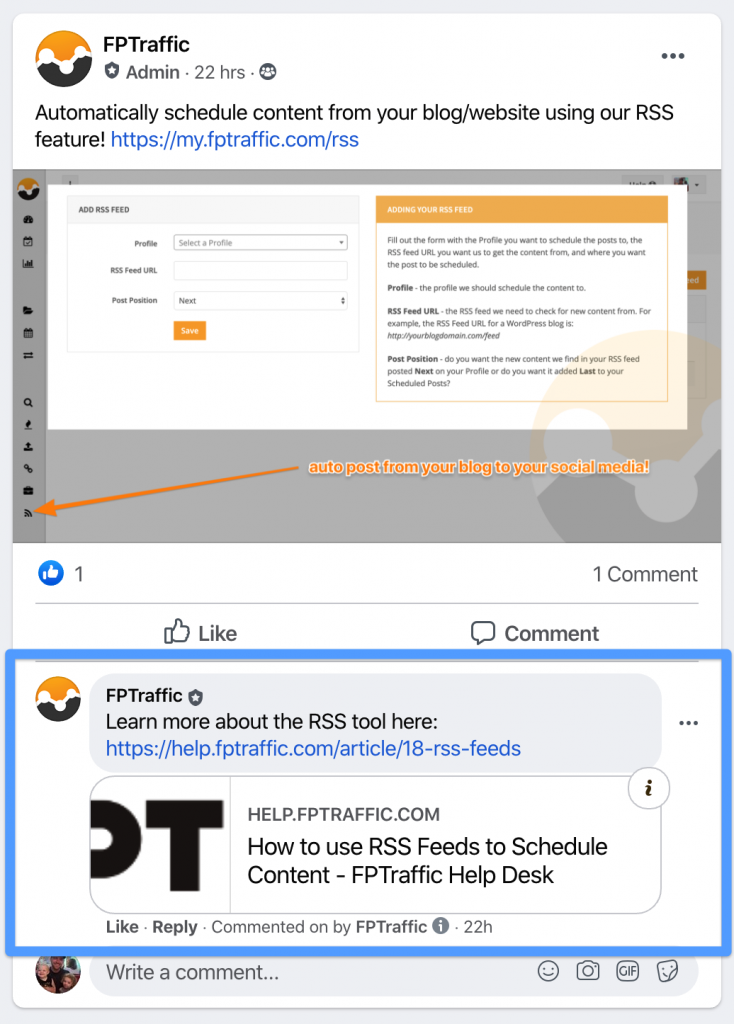 We decided to break this down and analyze a few of the top Pages that use FPTraffic to see what the First Comment increase looked like on an individual level.
Here is an example…
Facebook Page in the TV Show Niche
1,180,000+ Likes
194,007 average reach
133 posts analyzed
Engagement increase with First Comment: 115.9%
Reach increase: 29.7%
Adding the First Comment with FPTraffic is easy. You can add it to every post once scheduled.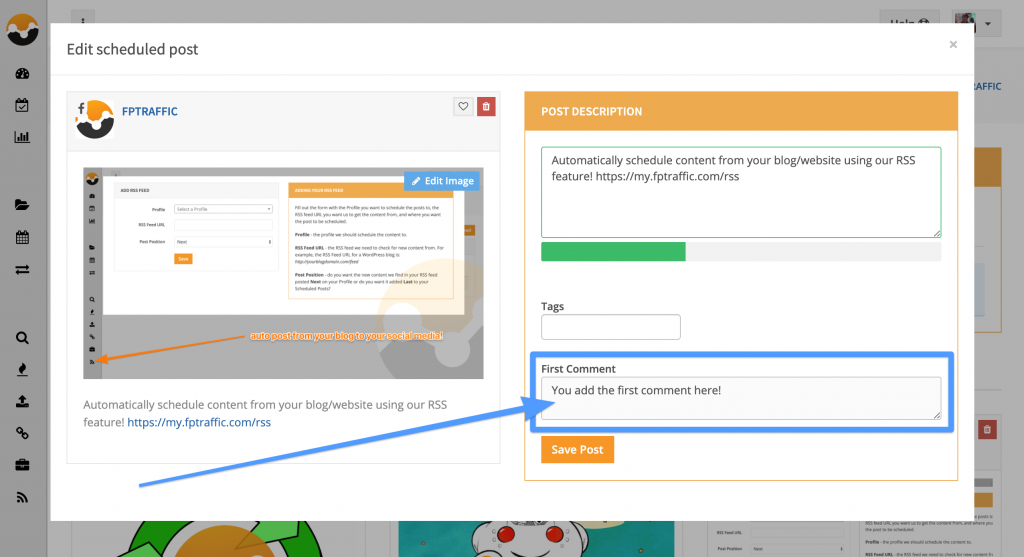 You can find more information in our help doc here: Making the First Comment on Your Posts